REGGIO EMILIA: THE CITY OF TRICOLORE
At only 10 minutes from our Sun Hotel, you will find Reggio Emilia, a well known touristic destination of the North of Italy and provincial capital located on the main road Via Emilia, with connection to Piacenza and Rimini.
Your day in Reggio Emilia will be characterized by the tasting of typical products and wines of the area, you could even go on tours and visit the amazing cheese factories, where Parmigiano Reggiano is made, or even the balsamic vinegar industries and the beautiful Parma ham makers are all surrounding us, in fact we are located in one of the best culinary areas of Italy.
If you don't want to go on a tour, you could even just spend your day walking through the city enjoying the historical centre, where you will find wine bars and wine cellars, typical trattorie and restaurants, real treats of the Emilian cuisine.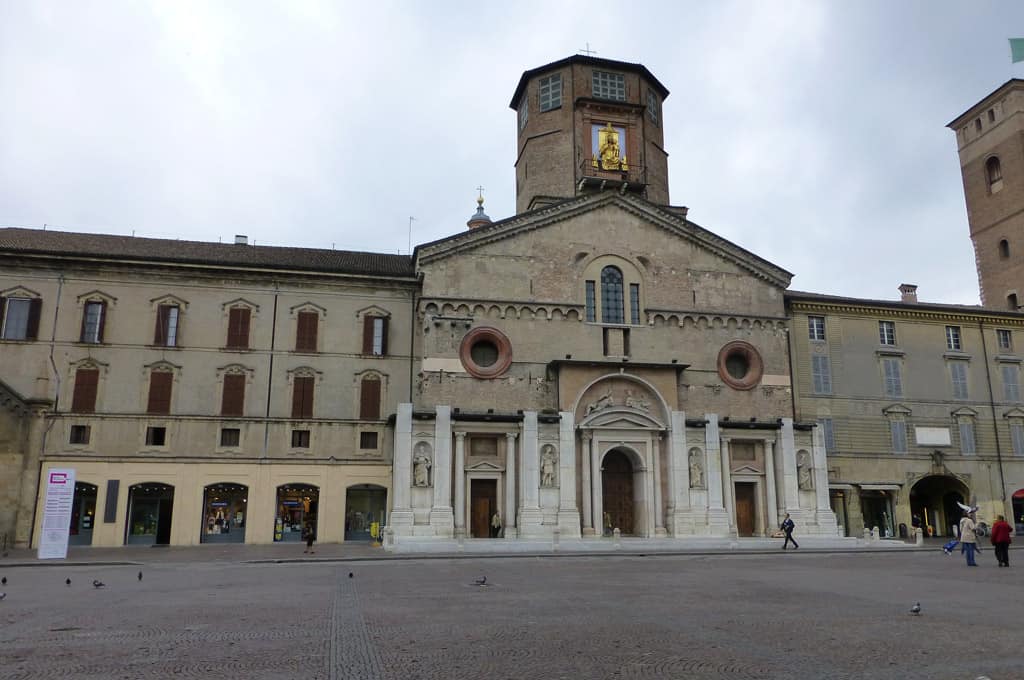 Walking around Reggio Emilia…
Arriving in Reggio Emilia you will immediately start from the famous 'dell'Arco Bookshop', very interesting to visit for passionate readers and not only. Later on you could go for an Aperitif in 'Piazza Fontanesi', very popular with nice cocktail bars and fancy restaurants, perfect for couples, groups of friends and solo travellers.
Reggio Emilia is characterized by beautiful buildings and architecturally and historically known piazzas and courts.
When you enter 'Piazza del Monte', you will immediately notice the Capitan of the People's Building, which was built in '200s, you will then move towards 'il Mauriziano', which identifies as the 'lung of the city' and is the perfect place where you can go sunbathe and picnic on nice sunny days.
After 'il Mauriziano', you can head towards 'Piazza Prampolini', the Main Theatre and 'Piazza dei Leoni' to have a taste of the best focaccia from Melli's bakery, definitely the best one in town.
For those who love art, fashion and history…
Those who love fashion, can't but miss out on the famous Maramotti's collection, for those who love history the well-known 'Civici Museums' are an amazing stop in the city centre.
There are many things you could do in Reggio, don't hesitate to ask Reception for some touristic tips, Sun Hotel is a very handy location for you.
Where to eat in Reggio Emilia
They say you will find the best pizza in Reggio Emilia at 'Buontempone' pizzeria restaurant. Will that be true? We recommend it to all our customers and no one has ever come back disappointed.
For a good Napolitan, beautiful deep pan, fresh pizza with local products, do not miss out on the 'Piccola Piedigrotta' and 'Piedigrotta 2' restaurants, both delicious and managed by the same friendly family.